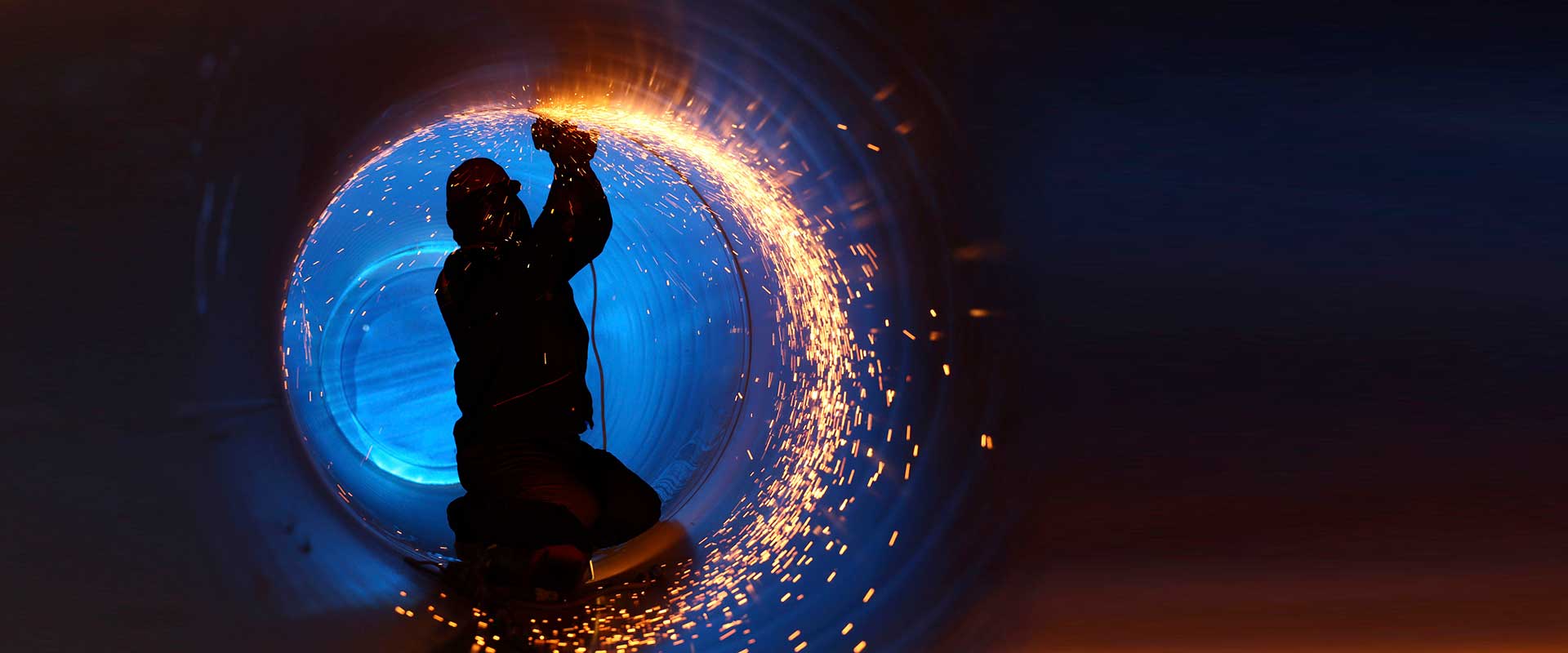 Strong performance around welding technology
We are the experts for your welding systems and devices – Our service. Your safety.
The key to your operational safety
Autogenous technical systems and devices are not only subject to strict and statutory conditions. They also must be continuously checked for human and economic consideration. Blocked or loose fuses, fittings and plant components often lead unnoticed to a loss of pressure or gas. This reduces the performance, adversely affects the efficiency and represents a serious security risk.
Our specialists step on the gas
We support you in minimizing risks. As specialists for autogenous technical systems, we assist and advise numerous companies and service providers on all issues relating to autogenous technology for years. Individual, reliable and comprehensive. Due to our lengthy experience in the field, we know what is important during an inspection and also have a close eye for weak points. Wherever you use autogenous technology we early point out existing problems and help to make your company safer, more effective and more productive.
More than service by the book
Of couse we consider all relevant guidelines during testing. In addition, we relieve you from the administration of all your tests and and inspection periods. We are making your concerns our own.
Inspection of your systems and devices in conformity to all current statutory regulations and in accordance with the latest state in technology.
So that your investments pay off
Due to our longstanding practical experience we are able to advise you competently. We are familiar with the market, have good contacts with the industry and are always state-of-the-art. From planning to the complete installation of small systems: We show you the best solution non-proprietary.
We advise
Independently from the manufacturer
Practice-oriented
Competently
On-site as desired
We sell autogenous technical devices and systems, e. g.
burner
accessories
more subject-specific parts for welding technology
We dispose over experts with a high expertise
The skilful handling with autogeneous devices increases the performance of your company and helps to optimize the workflow. Therefore we perform inhouse-training at your place. Individual, committed and including the examination itself.
on-site training
preparation for welding exam in all proceeding
acceptance of examination according to DIN EN ISO 9606-1 and DIN EN ISO 9606-2
acceptance of examination according to GW 350
acceptance of examination according to pressure equipment directive
acceptance of welding exam by the notified body
We set it up for you
Special cases are our particular speciality. As recognized experts for manual flame straightening, we can adjust for instance subsequent planning errors. Just contact us! With our specialized know-how we already supported various domestic and international clients. We would be happy to provide our services as well to you!
flame straightening
seminars to flame straightening
Interested in our offer?
Send us an e-mail. We will shortly get in touch with you.
Contact
BEFA® BERATUNGSSTELLE FÜR AUTOGENTECHNIK GMBH
Mönchstrasse 43
74535 Mainhardt
Phone: 07903 - 94 27 027
Fax: 07903 - 94 27 029
mobil: 0172-7761484
Email: karl.weinberger@befa-autogen.de
We are certified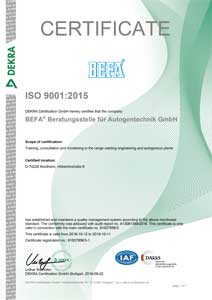 Our certified quality management system to ISO 9001:2015 allows you a transparent and objective assessment of our services.